Bruxism, or grinding your teeth while you sleep, is an everyday issue that affects many men and women. Even though the most visible indicator is deterioration of the enamel of the teeth, nocturnal bruxism might also lead to inflammation, headaches, and tooth pain, plus discomfort in your neck and jaw. To guard your mouth against the effects of bruxism, Del Mar dentist Dr. Ron Barry provides customized night guards that defend your teeth while you rest. Custom night guards are made with top-quality materials that fit comfortably in your mouth and improve the nature of your sleep by diminishing jaw clenching and teeth grinding. To learn more about custom night guards, set up a consult at Ron Barry, D.M.D. in Del Mar, CA.
Reviews
"I love Dr. Barry! He's always very happy to see you. The facility is  very clean and modern. It makes you feel more confident that you are  being taken care of while you are there. I never had to wait very long  in the waiting area which is also nice. I had a crown and a few cavities  that he took care of without pain!My only issue is that he isn't covered by my current health insurance plan :("
- K.B. /
Yelp /
Jan 12, 2022
"I had excellent treatment from Dr. McDonald today. The whole office was attentive and welcoming. I'm grateful for the positive experience."
- M.C. /
Google /
Nov 05, 2021
"Best humans all the way around this office! Kind, friendly, and cheerful. I' alway feel so welcome when I arrive and Dr Berry is the best dentist anyone can ask for!!!"
- M.R. /
Google /
Nov 05, 2021
"Chrissy did a great job cleaning again!! Thanks!!"
- D.R. /
Google /
Oct 21, 2021
"I had not been to a dentist in quite a few years. I was very impressed with all of the undated dental equipment in Dr. McDonald's office. The new equipment made getting x-rays a lot easier than I have ever had in the past. I received a very thorough examination. It was a very low key experience. Dr. McDonald identified some work that needed to be performed. He showed me the results of the x-rays and explained the work that needed to be performed in terms I could understand. He stated that, considering how long I had been away from a dentists office, I was in pretty good shape. He recommended certain things that needed to be done sooner than later, and other things that he would monitor for potential future procedures. I know that some dentists just try to "drill, fill, and bill", so this was very comforting. Dr. McDonald's staff was also very knowledgeable and provided me up front pricing for all of the recommended work."
- L.L. /
Google /
Oct 03, 2021
Previous
Next
A number of symptoms may indicate that you are grinding your teeth and/or clenching your jaw while you sleep. You might wake up in the morning with tightness and pain in your jaw, or a headache, and facial swelling. Other indicators are loosened teeth and/or fillings, chipped enamel on your back teeth, a receding gumline, and tooth sensitivity. Teeth grinding and jaw clenching at night are often caused by stress, but they could also be brought on by misaligned teeth, allergies, a sleep disorder, or temporomandibular joint disorder (called TMD). As Dr. Barry makes your bruxism diagnosis, he will also try to find out the cause so that your night guard therapy can be coupled with other treatments for the best possible outcomes.
After Dr. Barry makes your bruxism diagnosis, he will attain oral impressions and digital x-rays to create your custom night guards. Next, he will send your measurements to a certified dental lab where your specialized night guard will be created with the best materials. After your night guard is finished and sent back to our office, you will return to our office for a fitting. Dr. Barry might make small adjustments so that it fits properly and comfortably. Dr. Barry will also give specific instructions on how to properly care for your night guard so it will last many years.
For maximum night guard efficiency, you must wear it each night. Your night guard should diminish or alleviate the discomfort and dental complications created by bruxism, but if it doesn't, please inform our staff so Dr. Barry can address additional issues and try other options. In order to help keep your mouth and night guard in pristine condition, we recommend that you clean and care for both your mouth and night guard prior to and after each use. We ask that you bring your night guard to all future dental appointments so Dr. Barry can adjust and repair the guard as necessary.
Once you receive a bruxism diagnosis, some of the cost of your night guard will likely be paid by your dental insurance company. If you have dental insurance, our billing personnel will call your provider to determine your coverage and benefits. At your preliminary appointment, Dr. Barry will give you information about our accepted payment methods, as well as your costs, with or without insurance. To help you afford your dental care, Ron Barry, D.M.D. can help you find low-medical financing.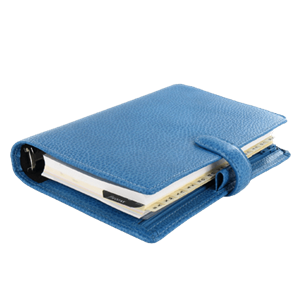 Grinding your teeth can lead to pain and discomfort in a variety of ways. Night guards are a way to lessen the stress created by the unpleasant symptoms of jaw clenching and teeth grinding. Specialized night guards from Ron Barry, D.M.D. might also advance your overall oral health and ward off future complications. If you think night guards may be the solution you need or want to learn more, contact our staff in Del Mar, CA to set up an appointment with Dr. Barry.
Related Procedures