If one or several of your teeth have fallen out, it is not just a cosmetic problem — gaps in your teeth may cause your remaining teeth to move out of position. This may lead to unnecessary tension in your bite, pain when you chew, or even difficulty speaking. A bridge improves the health and appearance of your smile by filling in gaps using a false tooth that is supported by either crowns, dental implants, or both. At Ron Barry, D.M.D. in Del Mar, CA, cosmetic dentist Dr. Ron Barry offers bridges custom made with high-quality materials to help give you back your smile. If you have one or more teeth missing from your smile, schedule a consultative appointment with Dr. Barry to get more information about your treatment options with a dental bridge.
Reviews
"I love Dr. Barry! He's always very happy to see you. The facility is  very clean and modern. It makes you feel more confident that you are  being taken care of while you are there. I never had to wait very long  in the waiting area which is also nice. I had a crown and a few cavities  that he took care of without pain!My only issue is that he isn't covered by my current health insurance plan :("
- K.B. /
Yelp /
Jan 12, 2022
"I had excellent treatment from Dr. McDonald today. The whole office was attentive and welcoming. I'm grateful for the positive experience."
- M.C. /
Google /
Nov 05, 2021
"Best humans all the way around this office! Kind, friendly, and cheerful. I' alway feel so welcome when I arrive and Dr Berry is the best dentist anyone can ask for!!!"
- M.R. /
Google /
Nov 05, 2021
"Chrissy did a great job cleaning again!! Thanks!!"
- D.R. /
Google /
Oct 21, 2021
"I had not been to a dentist in quite a few years. I was very impressed with all of the undated dental equipment in Dr. McDonald's office. The new equipment made getting x-rays a lot easier than I have ever had in the past. I received a very thorough examination. It was a very low key experience. Dr. McDonald identified some work that needed to be performed. He showed me the results of the x-rays and explained the work that needed to be performed in terms I could understand. He stated that, considering how long I had been away from a dentists office, I was in pretty good shape. He recommended certain things that needed to be done sooner than later, and other things that he would monitor for potential future procedures. I know that some dentists just try to "drill, fill, and bill", so this was very comforting. Dr. McDonald's staff was also very knowledgeable and provided me up front pricing for all of the recommended work."
- L.L. /
Google /
Oct 03, 2021
Previous
Next
Missing teeth are not just an aesthetic problem — spaces in your smile may heavily impact your oral health. Your mouth is balanced carefully and missing teeth may affect how well you can use it. With time, gaps may lead to the shifting of teeth, causing problems with your bite (overbite, underbite, crossbite) and gum or jawbone atrophy. To place a bridge, the surrounding teeth must be healthy enough to hold the restoration, with good density in the jawbone and gum tissue. Dr. Barry will examine your gums and jaw at your consultation to help you choose the best type of bridge (cantilever, traditional, resin bonded, or Maryland bonded) and material (ceramic, porcelain, porcelain fused to metal, and metal).
Once your supporting teeth are filed down to prepare them, Dr. Barry will take digital images and dental impressions so your bridge can be created. A temporary bridge may be used while your custom one is crafted. As soon as your dental bridge is ready, your mouth may be given local anesthesia. Stronger sedation methods can be discussed for fears, anxieties, or trouble with a gag reflex to help keep you calm during the placement. Your custom bridge can be glued into its position or connected to implants, based on the method you and Dr. Barry decided on at your consult. Dr. Barry will adjust the position of your bridge so it is comfortable and stable.
After your bridge is in place, you should have a noticeable improvement in your teeth's function and appearance. You may schedule a follow-up appointment at Ron Barry, D.M.D. to alter your bridge's fit if it feels loose after it is placed. Dr. Barry or an assistant on his team will teach you how to care for your dental bridge, including the ways to keep it clean and what foods to avoid. It's important to frequently clean your bridge and mouth because decay can develop under the bridge. If you properly care for it, your dental bridge may stay in place for several years. You need to schedule appointments at Ron Barry, D.M.D. to get an annual dental examination and cleaning twice a year. In your examination, Dr. Barry can assess the health and fit of your dental bridge to decide if it should be replaced or repaired.
Bridges and other dental restorations are generally covered, in part, by dental insurance companies. Our office will talk to your dental insurance provider to figure out your out-of-pocket expenses. Ron Barry, D.M.D. offers several methods of payment, including financing options, that may be reviewed in your consult with Dr. Barry. He will help you choose the best bridge material and type to suit your budget and needs.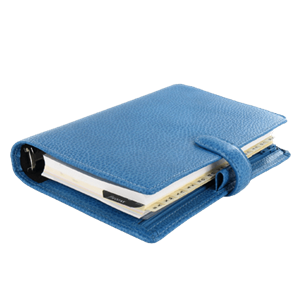 Dental Bridge Restorations
Even if you don't mind the way your smile looks with a gap from a missing tooth, it may turn into more expensive troubles if you don't get it fixed. Make an appointment with Dr. Barry to get more information about bridge restorations and the options that match your unique needs. Ron Barry, D.M.D. is pleased to offer custom dental bridges that can improve the health and appearance of your mouth. Contact our team in Del Mar, CA to make your consultation.
Related Procedures