If one or several of your teeth have fallen out, it is not just a cosmetic problem — gaps in your teeth may cause your remaining teeth to move out of position. This may lead to unnecessary tension in your bite, pain when you chew, or even difficulty speaking. A bridge improves the health and appearance of your smile by filling in gaps using a false tooth that is supported by either crowns, dental implants, or both. At Ron Barry, D.M.D. in Del Mar, CA, cosmetic dentist Dr. Ron Barry offers bridges custom made with high-quality materials to help give you back your smile. If you have one or more teeth missing from your smile, schedule a consultative appointment with Dr. Barry to get more information about your treatment options with a dental bridge.
Reviews
"Great staff! Dr. Barry and staff are very friendly, and I really enjoy my conversation with them. I had my best filling here!"
- ?. /
Google /
Apr 01, 2021
"Kimberly, Matt: high quality work and the best dental service in my life."
- R.U. /
Google /
Jan 13, 2021
"The whole office staff and experience is genuinely friendly and professional. Ron is so personable, it makes a visit to the dentist feel stress free!"
- J.M. /
Google /
Jan 12, 2021
"Best Dentist I've ever been to, and they staff is also incredible. Everyone is friendly, very professional, and knowledgeable. I don't dread going to the dentist anymore!"
- K.G. /
Google /
Dec 19, 2020
"This is the best office and staff ever! Dr. Berry is awesome! Everything runs well and is state of the art. Great job!!!"
- M.M. /
Google /
Nov 04, 2020
Previous
Next
Missing teeth are not just an aesthetic problem — spaces in your smile may heavily impact your oral health. Your mouth is balanced carefully and missing teeth may affect how well you can use it. With time, gaps may lead to the shifting of teeth, causing problems with your bite (overbite, underbite, crossbite) and gum or jawbone atrophy. To place a bridge, the surrounding teeth must be healthy enough to hold the restoration, with good density in the jawbone and gum tissue. Dr. Barry will examine your gums and jaw at your consultation to help you choose the best type of bridge (cantilever, traditional, resin bonded, or Maryland bonded) and material (ceramic, porcelain, porcelain fused to metal, and metal).
Once your supporting teeth are filed down to prepare them, Dr. Barry will take digital images and dental impressions so your bridge can be created. A temporary bridge may be used while your custom one is crafted. As soon as your dental bridge is ready, your mouth may be given local anesthesia. Stronger sedation methods can be discussed for fears, anxieties, or trouble with a gag reflex to help keep you calm during the placement. Your custom bridge can be glued into its position or connected to implants, based on the method you and Dr. Barry decided on at your consult. Dr. Barry will adjust the position of your bridge so it is comfortable and stable.
After your bridge is in place, you should have a noticeable improvement in your teeth's function and appearance. You may schedule a follow-up appointment at Ron Barry, D.M.D. to alter your bridge's fit if it feels loose after it is placed. Dr. Barry or an assistant on his team will teach you how to care for your dental bridge, including the ways to keep it clean and what foods to avoid. It's important to frequently clean your bridge and mouth because decay can develop under the bridge. If you properly care for it, your dental bridge may stay in place for several years. You need to schedule appointments at Ron Barry, D.M.D. to get an annual dental examination and cleaning twice a year. In your examination, Dr. Barry can assess the health and fit of your dental bridge to decide if it should be replaced or repaired.
Bridges and other dental restorations are generally covered, in part, by dental insurance companies. Our office will talk to your dental insurance provider to figure out your out-of-pocket expenses. Ron Barry, D.M.D. offers several methods of payment, including financing options, that may be reviewed in your consult with Dr. Barry. He will help you choose the best bridge material and type to suit your budget and needs.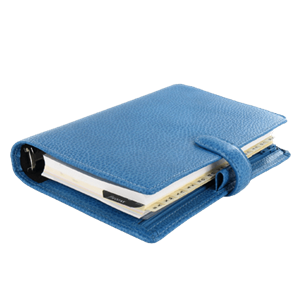 Dental Bridge Restorations
Even if you don't mind the way your smile looks with a gap from a missing tooth, it may turn into more expensive troubles if you don't get it fixed. Make an appointment with Dr. Barry to get more information about bridge restorations and the options that match your unique needs. Ron Barry, D.M.D. is pleased to offer custom dental bridges that can improve the health and appearance of your mouth. Contact our team in Del Mar, CA to make your consultation.
Related Procedures