During your lifetime, you might have had injuries, dental issues, and more that made your teeth less than ideal. A smile makeover at Ron Barry, D.M.D. is a custom treatment plan of restorative and cosmetic procedures that can aid in improving the look of your teeth — and your general oral health. A smile makeover might consist of tooth whitening (in-office or at-home treatments), porcelain veneers, straightening, cosmetic bonding, and replacing metal fillings with tooth-colored fillings. Your smile makeover may also include restorative procedures, such as bridges or crowns to correct missing teeth. If you want to know more about refreshing your smile so that it's healthy and beautiful, make an appointment with cosmetic dentist Dr. Ron Barry at his office in Del Mar, CA to receive your customized smile makeover plan.
Reviews
"I love Dr. Barry! He's always very happy to see you. The facility is  very clean and modern. It makes you feel more confident that you are  being taken care of while you are there. I never had to wait very long  in the waiting area which is also nice. I had a crown and a few cavities  that he took care of without pain!My only issue is that he isn't covered by my current health insurance plan :("
- K.B. /
Yelp /
Jan 12, 2022
"I had excellent treatment from Dr. McDonald today. The whole office was attentive and welcoming. I'm grateful for the positive experience."
- M.C. /
Google /
Nov 05, 2021
"Best humans all the way around this office! Kind, friendly, and cheerful. I' alway feel so welcome when I arrive and Dr Berry is the best dentist anyone can ask for!!!"
- M.R. /
Google /
Nov 05, 2021
"Chrissy did a great job cleaning again!! Thanks!!"
- D.R. /
Google /
Oct 21, 2021
"I had not been to a dentist in quite a few years. I was very impressed with all of the undated dental equipment in Dr. McDonald's office. The new equipment made getting x-rays a lot easier than I have ever had in the past. I received a very thorough examination. It was a very low key experience. Dr. McDonald identified some work that needed to be performed. He showed me the results of the x-rays and explained the work that needed to be performed in terms I could understand. He stated that, considering how long I had been away from a dentists office, I was in pretty good shape. He recommended certain things that needed to be done sooner than later, and other things that he would monitor for potential future procedures. I know that some dentists just try to "drill, fill, and bill", so this was very comforting. Dr. McDonald's staff was also very knowledgeable and provided me up front pricing for all of the recommended work."
- L.L. /
Google /
Oct 03, 2021
Previous
Next
A smile makeover may be helpful if you would like to enhance the look of your teeth, or if you want multiple cosmetic procedures. Dr. Barry will personalize your smile makeover program to meet your goals and concerns, but it might contain teeth bleaching to fix discoloration and stains on your enamel. Other cosmetic procedures that could be in your plan are bonding and contouring or veneers to correct the length and shape of your teeth, and to mask minor openings between teeth. Restorations (bridges and crowns) may be suggested to replace a lost tooth or teeth. At Ron Barry, D.M.D., we offer custom restorations to ensure they match your other teeth for a seamless look.
Prior to performing cosmetic treatments, Dr. Barry will have to make certain your gums and teeth are healthy. If you have any restrictive oral health issues, such as a dental malocclusion or periodontal disease, then this will have to be treated first.
Each smile makeover is personalized so Dr. Barry will discuss exactly what to expect throughout your treatment, such as the number of visits you might require. He can work with you to plan your appointment(s) to complete each of the procedures in your makeover. Local anesthesia will be needed before a few of your treatments, although other sedation methods may be suggested if you will need help relaxing due to dental worries or anxieties. During your smile makeover, Dr. Barry, along with his team, will be happy to help you feel more comfortable or answer your questions.
As soon as your smile makeover is done, you should keep up the health and look of your teeth using a regular home oral care regimen (both flossing and brushing daily). Along with home maintenance, you need to attend dental examinations and cleanings at Ron Barry, D.M.D. so Dr. Barry can check your progress. With good attention, the outcomes of your smile makeover should last for several years. Touch-up procedures every couple of years, such as teeth whitening, might help to refresh your appearance. Restorations and veneers might also have to be replaced or repaired, which will all be discussed with Dr. Barry at your visits.
In your initial consultation, Dr. Barry can help create a smile makeover plan that matches both your goals and budget. He can estimate the price of your treatment program and go over payment options we accept, like low-interest medical financing. The cosmetic treatments in a smile makeover are usually not covered by dental insurance plans, although some restorations could be partly insured. We will talk to your insurance company to determine your specific coverage and personal expenses.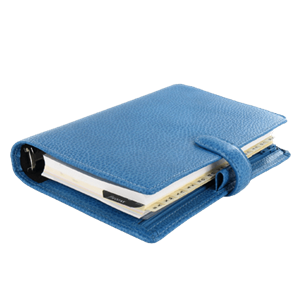 Let us help you create a grin you'll like showing off to the world with a personalized smile makeover. At your initial visit with Dr. Barry, he will explore the restorative and cosmetic treatments that fit your aesthetic objectives. Get in touch with our Del Mar, CA office to make your smile makeover consultation appointment.
Related Procedures