Your smile may look "gummy" if too much of your tooth is covered by an excess of gum tissue. At Ron Barry, D.M.D. in Del Mar, CA, gum contouring will improve your smile by eliminating the extra soft tissue and showing more of your teeth. Gum sculpting not only creates a more attractive smile, but it could also improve your dental health by eliminating places where bacteria commonly accumulates. This reduces your risk of having periodontal disease, cavities, and infections. Make an appointment with cosmetic dentist Dr. Ron Barry at our office in Del Mar, CA to get more information about gum contouring and sculpting. We look forward to serving you.
Reviews
"Dr. Barry and his entire staff are amazing. I've had both emergency and scheduled appointments and the crew are just as friendly and understanding in either case. As someone who has been hesitant to go to the dentist in the past, I can't imagine ever having been that way now that I go to Dr. Barry."
- J.N. /
Google /
Sep 26, 2022
"Going to a new dentist can be anxiety producing but my experience at Dr Barry's office was superb.  I don't have dental insurance.  I shared what my annual costs had been at my prior dentist's office that had closed.  They have an annual package that can be purchased which includes the usual x-rays, exam, two cleanings plus plus.    the cost was within 20.00 of prior care.  I found everyone to be very professional. Dr Barry did a thorough review of my history and current dental health status.  He didn't try selling me extras nor give me a 2 page list of dental care needs as I'd been given by several HMO docs in past.  Thank you also to Vanessa, Karen, Debbie and Kristyn for coordinating my care.  I'll be certain to share on our local Nextdoor where I first learned of your practice. Dr. Kathy Happy New patient"
- K.J. /
Yelp /
Apr 07, 2022
"I love Dr. Barry! He's always very happy to see you. The facility is  very clean and modern. It makes you feel more confident that you are  being taken care of while you are there. I never had to wait very long  in the waiting area which is also nice. I had a crown and a few cavities  that he took care of without pain!My only issue is that he isn't covered by my current health insurance plan :("
- K.B. /
Yelp /
Jan 12, 2022
"I had excellent treatment from Dr. McDonald today. The whole office was attentive and welcoming. I'm grateful for the positive experience."
- M.C. /
Google /
Nov 19, 2021
"Best humans all the way around this office! Kind, friendly, and cheerful. I' alway feel so welcome when I arrive and Dr Berry is the best dentist anyone can ask for!!!"
- M.R. /
Google /
Nov 19, 2021
Previous
Next
Sculpting the gums may give you a more attractive smile while also helping your oral health. You could be a good candidate for gum contouring and sculpting if you would like to enhance your smile by treating a "gummy" look. When your gums are low, gum sculpting can help create a more even gumline. It is also ideal if you struggle with recurring infections or periodontal disease caused by bacteria trapped in large gum pockets.
Gum sculpting or contouring is performed in our office using numbing cream or local anesthesia. We may offer sedation options if you have fears or anxiety about getting dental work. To prepare you for the treatment, your gums and teeth will be professionally cleaned, then dried. Dr. Barry can then use a special laser tool to eliminate gum tissue until a more balanced gumline is revealed. The laser tool cauterizes the soft tissue to minimize bleeding throughout the process. When your gums are sculpted, Dr. Barry will rinse your teeth and gums so you may enjoy your results. In most cases, gum sculpting will be finished in one appointment.
Once your procedure is done, Dr. Barry will provide you with home care instructions. He could write a prescription for antibiotic medication if symptoms of an infection were seen in the process. Your gums might be inflamed for several weeks; however, if you follow a good oral care routine at home, then your gum tissue will quickly return to normal. You should still attend yearly dental examinations so Dr. Barry can check your oral health.
Gum contouring is considered a cosmetic procedure so it isn't generally covered by dental insurance policies. However, Ron Barry, D.M.D. accepts many different payment methods. Dr. Barry can go over an estimate of your costs in your initial consultation and how to use medical financing to make your procedure fit your budget.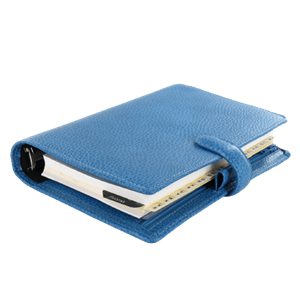 Gum contouring at Ron Barry, D.M.D. is a popular treatment for several reasons — it will improve the appearance of your smile and it will reduce your chances of getting gum disease. If you would like to see a more beautiful smile or have better oral health, gum sculpting might be a great treatment for you. To get more information about this treatment, contact our office in Del Mar, CA to make your appointment with Dr. Barry.
Related Procedures