Traditionally, restorations needed at least two dentist appointments since physical dental impressions were created and shipped to a dental lab. Del Mar dentist Dr. Ron Barry is now very happy to provide CEREC technology for one-visit restorations. CEREC (an abbreviation for ceramic reconstruction) utilizes computer-aided design (CAD) and computer-aided manufacturing (CAM) equipment to make your restoration in our practice as you wait. Ron Barry, D.M.D. utilizes the CEREC system to generate customized bridges, crowns, onlays, and inlays. The CEREC machine may also be utilized for cosmetic treatments to generate customized veneers. This revolutionary system enables you to bypass the hassle and time of physical dental impressions and multiple visits. Schedule an appointment with Dr. Barry at his office in Del Mar, CA to find out more about the CEREC system.
Reviews
"I had not been to a dentist in quite a few years. I was very impressed with all of the undated dental equipment in Dr. McDonald's office. The new equipment made getting x-rays a lot easier than I have ever had in the past. I received a very thorough examination. It was a very low key experience. Dr. McDonald identified some work that needed to be performed. He showed me the results of the x-rays and explained the work that needed to be performed in terms I could understand. He stated that, considering how long I had been away from a dentists office, I was in pretty good shape. He recommended certain things that needed to be done sooner than later, and other things that he would monitor for potential future procedures. I know that some dentists just try to "drill, fill, and bill", so this was very comforting. Dr. McDonald's staff was also very knowledgeable and provided me up front pricing for all of the recommended work."
- L.L. /
Google /
Oct 03, 2021
"I love Dr. Ron Barry and everyone working in the office. I went there for a cleaning and initial evaluation. I have had some bad experiences with dentists in the past so I am hesitant to trust new ones. I 150% trust Ron and his team. They are all so kind, wonderful and helpful. During the initial evaluation Dr. Barry, not someone else, thoroughly reviewed with me all the x-rays and 3D graphing (super cool) of my teeth mouth and jaw. So I could see exactly what he was seeing as he explained everything. This made the experience really comforting and allowed me to ask questions as we went through everything. I had lots of questions and Ron was super happy to answer anything I asked. It was a great learning experience and made you feel very comfortable. When he gets the tools in your mouth his assistant is wonderful and right there the whole time. They are extremely cognizant of the patient and ensuring you are comfortable. The work is also amazing, I have a chipped front tooth and they capped it without a problem, and it looks fantastic and feels great. I had to return to fix a little problem with the cap 5 months after they did it. Ron took care of it in 5 min and sent me on my way without charging anything. I would recommend anyone who might not like the dentist to try out Dr Barry!"
- B.S. /
Google /
Sep 30, 2021
"Everyone in the office is friendly, competent and efficient. Dr MacDonald does fantastic work and makes sure you are comfortable every step of the way."
- M.M. /
Google /
Sep 17, 2021
"Unexpectedly broke a tooth and needed to find a local dentist who could take me in ASAP. A friend recommended Dr. Barry, and so I called their office to make an emergency appointment. The office staff were amazing. I had an appointment within minutes. I arrived to find a beautiful office, with a smiling face to greet me by name at the counter. I didn't even have a chance to sit down before going into the exam room. I found myself surrounded by an incredible array of the latest technology and a dental assistant (Vanessa) who made sure that I was comfortable and getting the best possible care. Dr. Barry came in very shortly and worked his magic on my broken tooth. At the end of my short visit (2.5 hrs), I walked out with a brand new crown which was better than my old tooth. In short, I think I died and went to dental heaven. There was no pain, anxiety, waiting or stress of any kind. I went home and had a good meal, with my new and improved tooth put to good use. Thank you for what you did for me yesterday, and I am delighted to have found the best dentist in the world right here in Del Mar!"
- S.A. /
Google /
Sep 02, 2021
"Nice office. Communicative Dr. friendly staff."
- D.U. /
Google /
Sep 02, 2021
Previous
Next
Have you ever broken a tooth and been told you need a crown or a cap to fix the broken tooth? Same-day restorations by CEREC at Ron Barry, D.M.D. allow you to finish your cosmetic or restorative dental procedure in just one appointment. You might get a customized bridge, crown, onlay, inlay, or veneers using the CEREC system. CEREC helps you avoid numerous trips and the hassle of dental impressions. Other benefits include no more temporaries, no more multiple shots to get you numb, and no more missed days at work just to get your tooth fixed. Get it all done in one visit. The cost isn't any more than having it done the old-fashioned way. It's just faster and easier.
The CEREC restoration will begin with an appointment where Dr. Barry will create your personal treatment program. The procedure will require an electronic scan of your teeth. The scan will allow Dr. Barry to manufacture your restoration. From that point, your restoration will be placed into the CEREC system to be made. The amount of time required to make your restoration will be based on its dimensions. When the restoration is ready, Dr. Barry can complete and polish the item before putting it in position. He will then modify the restoration so it's fitting properly and matches with your natural enamel.
Once your CEREC restoration is created, it's essential to keep a great home dental hygiene regimen. You should also schedule yearly dental exams and cleanings at Ron Barry, D.M.D. in Del Mar, CA to maintain your oral health and monitor the wear and tear on your restorations. At every appointment, Dr. Barry will assess your CEREC restoration and perform any needed repairs or alterations that will help keep your teeth healthy. If cared for correctly, CEREC restorations can remain in place for several years.
Restorations are usually partially paid by insurance. We'll get in touch with your insurer to confirm your benefits and your out-of-pocket expenses. If you do not have insurance, then Dr. Barry will tell you about payment methods we take, such as medical financing.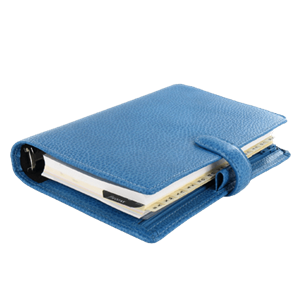 CEREC One-Visit Restorations
Ron Barry, D.M.D. in Del Mar, CA knows that your time is valuable and several follow-up visits may not be possible. That is the reason our patients enjoy the simplicity of CEREC one-visit restorations. While maintaining quality, Dr. Barry may finish your treatment in one appointment by making a personalized ceramic bridge, crown, onlay, inlay, or cosmetic veneers. Get in touch with Ron Barry, D.M.D. to schedule your appointment with Dr. Barry and find out more information about CEREC one-visit restorations.
Related Procedures