The grinding of your teeth at night, also known as bruxism, is a common problem that affects many individuals. Although the most noticeable symptom is wear on the enamel of the teeth, nocturnal bruxism may also lead to tooth pain, headaches or migraines, inflammation, and pain in your jaw and neck. To protect your mouth against these effects of teeth grinding, skilled dentist Dr. Ron Barry offers the NTI Tension Suppression System, which helps to defend your teeth while you sleep. Custom night guards are created with high-grade materials that form to your mouth comfortably and help improve the nature of your sleep by reducing teeth grinding and jaw clenching. For more information about NTI night guards at Ron Barry, D.M.D., schedule a consultation at our Del Mar, CA facility.
Reviews
"Great staff! Dr. Barry and staff are very friendly, and I really enjoy my conversation with them. I had my best filling here!"
- ?. /
Google /
Apr 01, 2021
"Kimberly, Matt: high quality work and the best dental service in my life."
- R.U. /
Google /
Jan 13, 2021
"The whole office staff and experience is genuinely friendly and professional. Ron is so personable, it makes a visit to the dentist feel stress free!"
- J.M. /
Google /
Jan 12, 2021
"Best Dentist I've ever been to, and they staff is also incredible. Everyone is friendly, very professional, and knowledgeable. I don't dread going to the dentist anymore!"
- K.G. /
Google /
Dec 19, 2020
"This is the best office and staff ever! Dr. Berry is awesome! Everything runs well and is state of the art. Great job!!!"
- M.M. /
Google /
Nov 04, 2020
Previous
Next
A number of indicators may suggest that you are clenching your jaw and/or grinding your teeth at night. Maybe you frequently awake with pain in your jaw, a headache, and swelling in your lower face. Other symptoms include loose fillings or teeth, worn down enamel on the tops of your back teeth, tooth sensitivity, and a receding gumline. Grinding and clenching at night are usually caused by stress, but they can also be the result of a sleep disorder, misaligned teeth, allergies, or temporomandibular joint disorder (TMD). While Dr. Barry is diagnosing bruxism, he will also attempt to determine the cause so your night guard may be combined with another treatment for more effective results.
After Dr. Barry makes your diagnosis, he will take impressions and digital x-rays of your mouth to help create your custom NTI night guard. Ron Barry, D.M.D. will send these details to the dental laboratory where your NTI night guard will be made from high-quality materials. When your NTI Tension Suppression System is complete and sent back to us, we will inform you so that you can come in for a fitting. Dr. Barry could make minor adjustments so your night guard fits correctly. You will also be given directions on how to care for your night guard so it lasts for a long time.
To lessen the jaw and headache pain caused by bruxism, you will need to wear your NTI device every night. Your night guard should decrease or alleviate the pain and dental issues caused by teeth grinding, but if it does not, please call our team so Dr. Barry can consider other issues or try other therapies. To help keep your NTI night guard and mouth in good condition, you should properly clean both prior to and following each use. Be sure to bring your night guard to all future appointments, exams, and cleanings so Dr. Barry can repair and adjust the guard as needed.
If you have been diagnosed with migraines due to nocturnal bruxism or jaw clenching, a portion of the cost of your night guard could be covered by your insurance company. If you have dental insurance, our team can contact your insurance carrier to obtain your coverage and costs. During your consult, Dr. Barry can discuss cost estimates, with or without dental insurance, and payment methods. For more affordable dental care, Ron Barry, D.M.D. can help you apply for medical financing.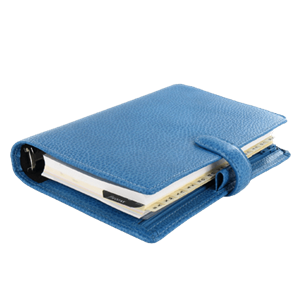 Teeth grinding can generate discomfort, like jaw pain and headaches. Night guards are a safe option to lessen the fatigue that results from the negative symptoms of nocturnal bruxism and jaw clenching. The NTI Tension Suppression System from Ron Barry, D.M.D. may also benefit the total health of your mouth and deter future issues. If this sounds like a solution to your worries or you are interested in learning more, call our team in Del Mar, CA to schedule a consult with Dr. Barry.
Related Procedures