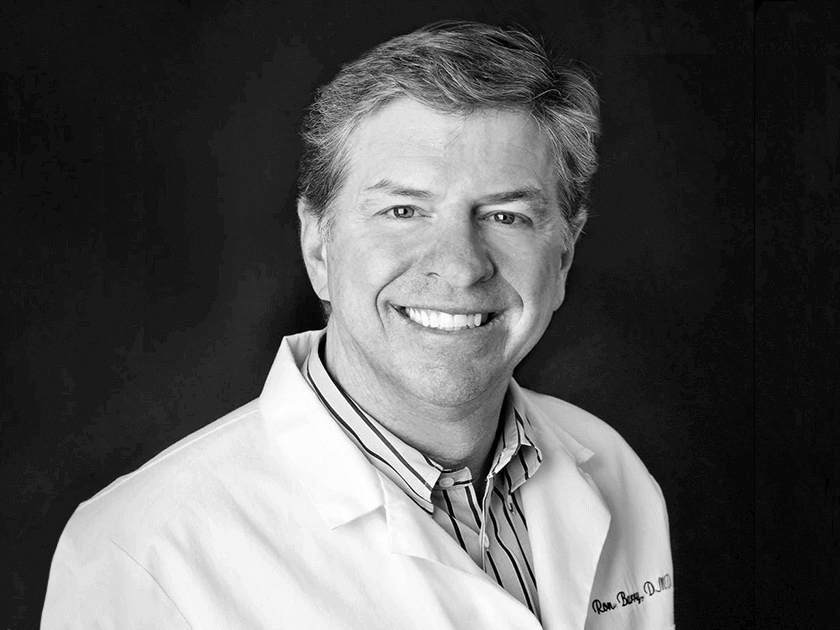 Ron Barry is a doctor of dental medicine who specializes in general and cosmetic dentistry in Del Mar, CA. He is the owner and operator of his private practice, Ron Barry, D.M.D. With over 35 years of experience, Dr. Barry is exceptionally skilled in all aspects of dentistry and treats a wide variety of oral conditions. Dr. Barry is extremely thorough in his patient care and treatment planning. He is genuinely concerned that each patient receives the utmost care and is properly informed on all aspects of their treatment so they can make the best decisions for their dental health. When you visit Dr. Barry, you can rest assured that you will be treated like family.
As a highly trained dentist, Dr. Barry is adept in performing simple and comprehensive dental procedures. He specializes in general, cosmetic, restorative, and advanced dentistry. He offers a long list of treatments, including CEREC one-visit restorations, dental implants, porcelain veneers, crowns, inlays, onlays, and Clear Correct aligners. Other services include professional teeth whitening, sleep apnea treatment, and night guard therapy. Dr. Barry also trains local dentists who are interested in learning the integration of 3D radiology and implant planning.
Dr. Barry graduated from the University California, Los Angeles with a degree in psychobiology and continued his education at Tufts University School of Dental Medicine in Boston, MA. After receiving his D.M.D. degree, Dr. Barry returned to California, where he practiced in North County. Dr. Barry later relocated to Del Mar, CA, where he opened his own private dental practice.
Dr. Barry has recently joined the board of the Scripps Stevens Cancer Center as part of the planning and development council. He is also a member of the following professional organizations:
American Dental Association
California Dental Association
San Diego County Dental Society
Academy of General Dentistry
American Dental Implant Association
Academy of Sleep Medicine
Dr. Barry is widely recognized for his expertise and excellence in dentistry, which has earned him multiple decorations. He was nominated "San Diego's Leading Dentists" by San Diego Magazine and "Best Cosmetic Dentist" by Ranch and Coast Magazine. He is easily regarded as one of San Diego's top dentists.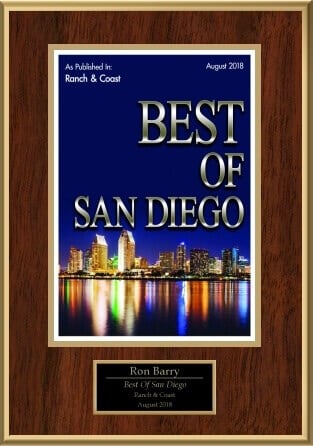 Reviews
"I love Dr. Barry! He's always very happy to see you. The facility is  very clean and modern. It makes you feel more confident that you are  being taken care of while you are there. I never had to wait very long  in the waiting area which is also nice. I had a crown and a few cavities  that he took care of without pain!My only issue is that he isn't covered by my current health insurance plan :("
K.B.
Yelp
"I had excellent treatment from Dr. McDonald today. The whole office was attentive and welcoming. I'm grateful for the positive experience."
M.C.
Google
"Best humans all the way around this office! Kind, friendly, and cheerful. I' alway feel so welcome when I arrive and Dr Berry is the best dentist anyone can ask for!!!"
M.R.
Google
"Going to a new dentist can be anxiety producing but my experience at Dr Barry's office was superb.  I don't have dental insurance.  I shared what my annual costs had been at my prior dentist's office that had closed.  They have an annual package that can be purchased which includes the usual x-rays, exam, two cleanings plus plus.    the cost was within 20.00 of prior care.  I found everyone to be very professional. Dr Barry did a thorough review of my history and current dental health status.  He didn't try selling me extras nor give me a 2 page list of dental care needs as I'd been given by several HMO docs in past.  Thank you also to Vanessa, Karen, Debbie and Kristyn for coordinating my care.  I'll be certain to share on our local Nextdoor where I first learned of your practice. Dr. Kathy Happy New patient"
K.J.
Yelp
"Dr. Barry and his entire staff are amazing. I've had both emergency and scheduled appointments and the crew are just as friendly and understanding in either case. As someone who has been hesitant to go to the dentist in the past, I can't imagine ever having been that way now that I go to Dr. Barry."
J.N.
Google