There are numerous over-the-counter choices for teeth whitening in your home; however, they don't always do what they claim and you could wind up wasting your money and time. At Ron Barry, D.M.D. in Del Mar, CA, we offer professional teeth whitening that can be performed in a private appointment at our office or in the comfort of your own home. Home kits for teeth whitening by cosmetic dentist Dr. Ron Barry are a secure and efficient method to conveniently whiten your enamel and remove stains. Dr. Barry puts together your home whitening kit to meet your requirements and goals so that you can get your best results. Your home whitening kit will consist of mouth trays that make the procedure more comfortable. If you're considering improving your smile with a personalized at-home teeth whitening kit, then get in touch with our office in Del Mar, CA to schedule an appointment.
Reviews
"I had not been to a dentist in quite a few years. I was very impressed with all of the undated dental equipment in Dr. McDonald's office. The new equipment made getting x-rays a lot easier than I have ever had in the past. I received a very thorough examination. It was a very low key experience. Dr. McDonald identified some work that needed to be performed. He showed me the results of the x-rays and explained the work that needed to be performed in terms I could understand. He stated that, considering how long I had been away from a dentists office, I was in pretty good shape. He recommended certain things that needed to be done sooner than later, and other things that he would monitor for potential future procedures. I know that some dentists just try to "drill, fill, and bill", so this was very comforting. Dr. McDonald's staff was also very knowledgeable and provided me up front pricing for all of the recommended work."
- L.L. /
Google /
Oct 03, 2021
"I love Dr. Ron Barry and everyone working in the office. I went there for a cleaning and initial evaluation. I have had some bad experiences with dentists in the past so I am hesitant to trust new ones. I 150% trust Ron and his team. They are all so kind, wonderful and helpful. During the initial evaluation Dr. Barry, not someone else, thoroughly reviewed with me all the x-rays and 3D graphing (super cool) of my teeth mouth and jaw. So I could see exactly what he was seeing as he explained everything. This made the experience really comforting and allowed me to ask questions as we went through everything. I had lots of questions and Ron was super happy to answer anything I asked. It was a great learning experience and made you feel very comfortable. When he gets the tools in your mouth his assistant is wonderful and right there the whole time. They are extremely cognizant of the patient and ensuring you are comfortable. The work is also amazing, I have a chipped front tooth and they capped it without a problem, and it looks fantastic and feels great. I had to return to fix a little problem with the cap 5 months after they did it. Ron took care of it in 5 min and sent me on my way without charging anything. I would recommend anyone who might not like the dentist to try out Dr Barry!"
- B.S. /
Google /
Sep 30, 2021
"Everyone in the office is friendly, competent and efficient. Dr MacDonald does fantastic work and makes sure you are comfortable every step of the way."
- M.M. /
Google /
Sep 17, 2021
"Unexpectedly broke a tooth and needed to find a local dentist who could take me in ASAP. A friend recommended Dr. Barry, and so I called their office to make an emergency appointment. The office staff were amazing. I had an appointment within minutes. I arrived to find a beautiful office, with a smiling face to greet me by name at the counter. I didn't even have a chance to sit down before going into the exam room. I found myself surrounded by an incredible array of the latest technology and a dental assistant (Vanessa) who made sure that I was comfortable and getting the best possible care. Dr. Barry came in very shortly and worked his magic on my broken tooth. At the end of my short visit (2.5 hrs), I walked out with a brand new crown which was better than my old tooth. In short, I think I died and went to dental heaven. There was no pain, anxiety, waiting or stress of any kind. I went home and had a good meal, with my new and improved tooth put to good use. Thank you for what you did for me yesterday, and I am delighted to have found the best dentist in the world right here in Del Mar!"
- S.A. /
Google /
Sep 02, 2021
"Nice office. Communicative Dr. friendly staff."
- D.U. /
Google /
Sep 02, 2021
Previous
Next
Should you wish to improve your teeth in the comfort of your house, Dr. Barry might suggest a personalized kit for at-home tooth whitening. Your dental enamel can appear dull or have dark and yellow stains that have built up over the years. You might have attempted whitening products from the store but found them uncomfortable, ineffective, or harmful to your teeth. At Ron Barry, D.M.D., the amount of the whitening treatment is customized to suit your specific needs and goals; therefore, it's an excellent choice if you have sensitive teeth. Your kit for teeth whitening at home could be used by itself or following a professional whitening procedure to enhance your results.
The home teeth whitening kit will be created by Dr. Barry with a whitening product and mouth trays. Before making your whitening kit, Dr. Barry will perform a comprehensive evaluation of your enamel and dental health in order to choose the very best whitening potency and formulation. For mouth trays, you may opt to have impressions made of your mouth so custom trays could be produced, but it will take additional time to receive them. Meanwhile, we provide professional dental trays that can be utilized right away. As soon as your kit is prepared, Dr. Barry will talk you through the instructions needed for every treatment, for example, how long and how frequently to use your kit.
Final results will be based on the formula of the bleaching gel, your starting tooth color, and how many times you apply your whitening kit. When you reach your desired color, you can quit using your home treatments. For result maintenance, you need to keep an excellent oral hygiene regimen and implement lifestyle changes, such as staying away from staining foods, drinks, and tobacco products. Additionally, you should schedule bi-annual dental cleanings at Ron Barry, D.M.D. so stains will be polished, as well as a yearly dental exam so Dr. Barry can check on your oral health. You need to keep your whitening trays clean and in a secure place so in the event that you wish to resume your treatment, you would just have to buy more bleaching gel.
Home teeth whitening is an aesthetic treatment so it's usually not covered by dental insurance. In your initial consultation, Dr. Barry will discuss your price quotes based on your choices, go over payments we take, and provide information on where to find medical financing.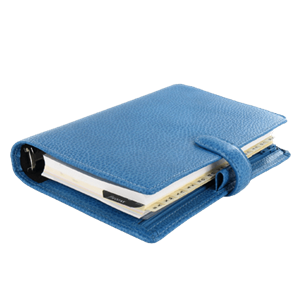 With professional-level whitening gel and a personalized treatment program, your home whitening kit will be made by Dr. Barry to meet your desires and cosmetic goals. To find out more information on your teeth whitening choices, schedule an appointment at our office in Del Mar, CA. Don't put it off any longer and learn how to enhance your smile today.
Related Procedures