There are numerous over-the-counter choices for teeth whitening in your home; however, they don't always do what they claim and you could wind up wasting your money and time. At Ron Barry, D.M.D. in Del Mar, CA, we offer professional teeth whitening that can be performed in a private appointment at our office or in the comfort of your own home. Home kits for teeth whitening by cosmetic dentist Dr. Ron Barry are a secure and efficient method to conveniently whiten your enamel and remove stains. Dr. Barry puts together your home whitening kit to meet your requirements and goals so that you can get your best results. Your home whitening kit will consist of mouth trays that make the procedure more comfortable. If you're considering improving your smile with a personalized at-home teeth whitening kit, then get in touch with our office in Del Mar, CA to schedule an appointment.
Reviews
"I love Dr. Barry! He's always very happy to see you. The facility is  very clean and modern. It makes you feel more confident that you are  being taken care of while you are there. I never had to wait very long  in the waiting area which is also nice. I had a crown and a few cavities  that he took care of without pain!My only issue is that he isn't covered by my current health insurance plan :("
- K.B. /
Yelp /
Jan 12, 2022
"I had excellent treatment from Dr. McDonald today. The whole office was attentive and welcoming. I'm grateful for the positive experience."
- M.C. /
Google /
Nov 05, 2021
"Best humans all the way around this office! Kind, friendly, and cheerful. I' alway feel so welcome when I arrive and Dr Berry is the best dentist anyone can ask for!!!"
- M.R. /
Google /
Nov 05, 2021
"Chrissy did a great job cleaning again!! Thanks!!"
- D.R. /
Google /
Oct 21, 2021
"I had not been to a dentist in quite a few years. I was very impressed with all of the undated dental equipment in Dr. McDonald's office. The new equipment made getting x-rays a lot easier than I have ever had in the past. I received a very thorough examination. It was a very low key experience. Dr. McDonald identified some work that needed to be performed. He showed me the results of the x-rays and explained the work that needed to be performed in terms I could understand. He stated that, considering how long I had been away from a dentists office, I was in pretty good shape. He recommended certain things that needed to be done sooner than later, and other things that he would monitor for potential future procedures. I know that some dentists just try to "drill, fill, and bill", so this was very comforting. Dr. McDonald's staff was also very knowledgeable and provided me up front pricing for all of the recommended work."
- L.L. /
Google /
Oct 03, 2021
Previous
Next
Should you wish to improve your teeth in the comfort of your house, Dr. Barry might suggest a personalized kit for at-home tooth whitening. Your dental enamel can appear dull or have dark and yellow stains that have built up over the years. You might have attempted whitening products from the store but found them uncomfortable, ineffective, or harmful to your teeth. At Ron Barry, D.M.D., the amount of the whitening treatment is customized to suit your specific needs and goals; therefore, it's an excellent choice if you have sensitive teeth. Your kit for teeth whitening at home could be used by itself or following a professional whitening procedure to enhance your results.
The home teeth whitening kit will be created by Dr. Barry with a whitening product and mouth trays. Before making your whitening kit, Dr. Barry will perform a comprehensive evaluation of your enamel and dental health in order to choose the very best whitening potency and formulation. For mouth trays, you may opt to have impressions made of your mouth so custom trays could be produced, but it will take additional time to receive them. Meanwhile, we provide professional dental trays that can be utilized right away. As soon as your kit is prepared, Dr. Barry will talk you through the instructions needed for every treatment, for example, how long and how frequently to use your kit.
Final results will be based on the formula of the bleaching gel, your starting tooth color, and how many times you apply your whitening kit. When you reach your desired color, you can quit using your home treatments. For result maintenance, you need to keep an excellent oral hygiene regimen and implement lifestyle changes, such as staying away from staining foods, drinks, and tobacco products. Additionally, you should schedule bi-annual dental cleanings at Ron Barry, D.M.D. so stains will be polished, as well as a yearly dental exam so Dr. Barry can check on your oral health. You need to keep your whitening trays clean and in a secure place so in the event that you wish to resume your treatment, you would just have to buy more bleaching gel.
Home teeth whitening is an aesthetic treatment so it's usually not covered by dental insurance. In your initial consultation, Dr. Barry will discuss your price quotes based on your choices, go over payments we take, and provide information on where to find medical financing.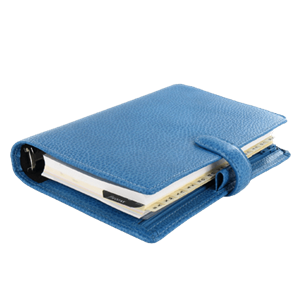 With professional-level whitening gel and a personalized treatment program, your home whitening kit will be made by Dr. Barry to meet your desires and cosmetic goals. To find out more information on your teeth whitening choices, schedule an appointment at our office in Del Mar, CA. Don't put it off any longer and learn how to enhance your smile today.
Related Procedures