If you've developed signs of periodontal (gum) disease, a normal cleaning may not be adequate enough. The first stage of periodontal disease, gingivitis, is commonly corrected with scaling and root planing (SRP). This is a noninvasive procedure done by general and cosmetic dentist Dr. Ron Barry to help eliminate gingivitis by removing built-up tartar and plaque from below the gumline. With specific instruments, a scaling and root planing treatment at Ron Barry, D.M.D. cleans the gum pockets, then smoothes the surface of your teeth to avoid further buildup. If you're worried about your gums, find out more about SRP treatments at Ron Barry, D.M.D. in Del Mar, CA.
Reviews
"I love Dr. Barry! He's always very happy to see you. The facility is  very clean and modern. It makes you feel more confident that you are  being taken care of while you are there. I never had to wait very long  in the waiting area which is also nice. I had a crown and a few cavities  that he took care of without pain!My only issue is that he isn't covered by my current health insurance plan :("
- K.B. /
Yelp /
Jan 12, 2022
"I had excellent treatment from Dr. McDonald today. The whole office was attentive and welcoming. I'm grateful for the positive experience."
- M.C. /
Google /
Nov 05, 2021
"Best humans all the way around this office! Kind, friendly, and cheerful. I' alway feel so welcome when I arrive and Dr Berry is the best dentist anyone can ask for!!!"
- M.R. /
Google /
Nov 05, 2021
"Chrissy did a great job cleaning again!! Thanks!!"
- D.R. /
Google /
Oct 21, 2021
"I had not been to a dentist in quite a few years. I was very impressed with all of the undated dental equipment in Dr. McDonald's office. The new equipment made getting x-rays a lot easier than I have ever had in the past. I received a very thorough examination. It was a very low key experience. Dr. McDonald identified some work that needed to be performed. He showed me the results of the x-rays and explained the work that needed to be performed in terms I could understand. He stated that, considering how long I had been away from a dentists office, I was in pretty good shape. He recommended certain things that needed to be done sooner than later, and other things that he would monitor for potential future procedures. I know that some dentists just try to "drill, fill, and bill", so this was very comforting. Dr. McDonald's staff was also very knowledgeable and provided me up front pricing for all of the recommended work."
- L.L. /
Google /
Oct 03, 2021
Previous
Next
At your dental exam, Dr. Barry will measure how deep your gum pockets are and assess your overall gum health. In the event that your gum pockets are more than three millimeters, then a scaling and root planing therapy might be recommended. SRP will help to decrease the size of the gum pockets so bacteria and plaque can't accumulate in this region, which contributes to the initial phase of periodontal disease (gingivitis). A number of the early signs of gingivitis are chronic bad breath, in addition to gums that bleed easily, are tender, swollen, look red, or are starting to recede. When gingivitis is discovered in the early stages, one or more scaling and root planing procedures can eliminate signs, but when periodontal disease has reached later phases (regular or advanced periodontitis), then you might need more comprehensive procedures.
SRP is a deep cleaning that may be done in our office using local anesthesia on the areas of your mouth being addressed. We might also suggest sedation methods if you are feeling worried about having SRP. Dr. Barry will utilize a scaling tool to clean the tartar and plaque below the gumline. Dr. Barry will subsequently plane or smooth the surface of the enamel to decrease the number of regions where tartar and plaque may get caught to avoid future problems.
Following your SRP therapy, you might notice greater tooth and gum sensitivity, in addition to some tingling from the local anesthesia. Dr. Barry can write a prescription for antibiotics that will help remove any residual bacteria from the gums. You should stick to a good oral hygiene regimen at home, such as daily flossing and brushing, to keep your gums and teeth healthy and clean. You also need to schedule yearly dental examinations so Dr. Barry can evaluate the health of your teeth and gums, as well as bi-annual visits to get your teeth cleaned. Based upon the initial state of your mouth and your own home care following an SRP therapy, you might need two or three more scaling and root planing procedures to completely restore your mouth.
SRP is a very common procedure for treating gum disease that's normally paid for in part by dental insurance. A member of our team will get in touch with your provider to review your policy and individual expenses. If you don't have dental insurance, then Ron Barry, D.M.D. accepts several payments, including low-interest financing, which may be talked about in your appointment.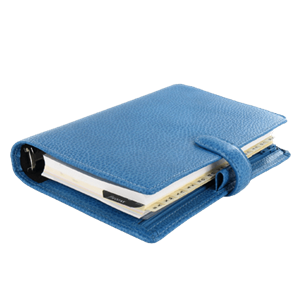 Gingivitis may become dangerous and painful for your health so if you're having signs, please schedule an appointment with Dr. Barry at his office in Del Mar, CA. The first stage of periodontal disease, gingivitis, is typically corrected using a very simple SRP process at Ron Barry, D.M.D. Please contact us to make an appointment or to receive more details.
Related Procedures