Periodontal gum disease is a gradually advancing condition, worsening over time as naturally occurring bacteria in your mouth blends with particles of food and saliva. This forms a gummy, translucent plaque that can wreak havoc on your teeth if left untreated. Some patients assume that brushing and flossing are sufficient enough to eliminate the plaque, but it isn't. As the plaque builds up and turns into tartar on your teeth, your gums might start to become inflamed. At this point, it is important to see an experienced professional, like family dentist Dr. Ron Barry of Ron Barry, D.M.D. in Del Mar, CA. You should act quickly since time is of the essence. When periodontal disease moves past the initial stage (which is gingivitis) into the stages called periodontitis and advanced periodontitis, bone and tooth loss are very likely, and both can cause a variety of complications for patients.
Reviews
"I love Dr. Barry! He's always very happy to see you. The facility is  very clean and modern. It makes you feel more confident that you are  being taken care of while you are there. I never had to wait very long  in the waiting area which is also nice. I had a crown and a few cavities  that he took care of without pain!My only issue is that he isn't covered by my current health insurance plan :("
- K.B. /
Yelp /
Jan 12, 2022
"I had excellent treatment from Dr. McDonald today. The whole office was attentive and welcoming. I'm grateful for the positive experience."
- M.C. /
Google /
Nov 05, 2021
"Best humans all the way around this office! Kind, friendly, and cheerful. I' alway feel so welcome when I arrive and Dr Berry is the best dentist anyone can ask for!!!"
- M.R. /
Google /
Nov 05, 2021
"Chrissy did a great job cleaning again!! Thanks!!"
- D.R. /
Google /
Oct 21, 2021
"I had not been to a dentist in quite a few years. I was very impressed with all of the undated dental equipment in Dr. McDonald's office. The new equipment made getting x-rays a lot easier than I have ever had in the past. I received a very thorough examination. It was a very low key experience. Dr. McDonald identified some work that needed to be performed. He showed me the results of the x-rays and explained the work that needed to be performed in terms I could understand. He stated that, considering how long I had been away from a dentists office, I was in pretty good shape. He recommended certain things that needed to be done sooner than later, and other things that he would monitor for potential future procedures. I know that some dentists just try to "drill, fill, and bill", so this was very comforting. Dr. McDonald's staff was also very knowledgeable and provided me up front pricing for all of the recommended work."
- L.L. /
Google /
Oct 03, 2021
Previous
Next
Ideal candidates for periodontal treatments vary from those dealing with swollen and bleeding gums to those with serious loss of soft tissues, teeth, and bone. In some situations, the condition has already led to tooth loss. No matter how your periodontal disease has advanced, seek treatment now to prevent further damage. Swollen and bleeding gums are quite often a sign of gingivitis or periodontitis, which is the second stage of the disease. This can cause bad breath that cannot be masked, uncomfortable bleeding gums, painful chewing, loose teeth, and receding gums. If you are currently suffering from similar symptoms, we encourage you to make a consultation at Ron Barry, D.M.D.
There are a number of periodontal procedures that might be used to combat gum disease. The fundamental goal is to prevent further infection. Dr. Barry and the staff at Ron Barry, D.M.D. usually initiate treatments with a small tool known as a probe, which works similarly to a small metal ruler that can check and measure the affected pockets beside and under the teeth. Oral x-rays may also help confirm any bone loss. This examination will help determine the type and how much treatment is necessary to address the condition. Therapies usually begin with a focused cleaning and plaque removal with a technique known as scaling and root planing. Prescription medication might also be taken to ward off infections. Tissue and bone graft procedures may be recommended to patients with advanced cases of gum disease.
During your consultation, Dr. Barry will examine ways you can further take advantage of treatment by altering, enhancing, or quitting some habits, like smoking (which is believed to intensify the effects of gum disease). Since periodontal therapies are customized based on the severity of the disease (and also the needs of the patient), healing timeframes and directions will differ. It's extremely important that you brush twice a day with fluoride toothpaste, floss frequently to eliminate plaque buildup on the teeth, and schedule yearly dental exams to check your oral health.
Since the suggested treatments for gum disease, insurance policies, and related benefits varies from patient to patient, we will contact your provider to review your specific coverage. Our staff will advocate for you on a personal basis to maximize the part of your therapies funded by your provider. If you don't have health insurance, Dr. Barry can talk about treatment choices and costs to come up with a treatment plan that meets your needs and fits your budget. During your consult, inquire about medical financing so we can help you learn more about your options.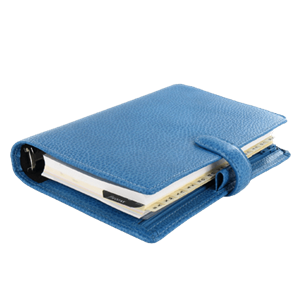 Even though periodontal gum disease isn't entirely curable, comprehensive therapy and scheduled check-ups by a superior dental staff might help to keep your symptoms manageable and mild. If you think you might be experiencing the symptoms of periodontal gum disease, or you'd like more details about the condition and other treatment choices we currently provide, we invite you to schedule a consultation with Dr. Barry of Ron Barry, D.M.D. at your earliest convenience.
Related Procedures