Snoring affects the quality and quantity of sleep, disturbs sleeping partners and others in close proximity, and can be a source of embarrassment. Snoring stems from air that can't move freely through the nose and throat while a person sleeps. This causes the surrounding tissue to vibrate, which leads to that unmistakable snoring sound. Ron Barry, D.M.D. in Del Mar, CA offers the Silent Nite sl device to effectively treat snoring and provide relief for you and your partner. Relieving snoring can lead to more restful sleep and better relationships. Call our office today to schedule an appointment with seasoned dentist Dr. Ron Barry.
Reviews
"Dr. Barry and his entire staff are amazing. I've had both emergency and scheduled appointments and the crew are just as friendly and understanding in either case. As someone who has been hesitant to go to the dentist in the past, I can't imagine ever having been that way now that I go to Dr. Barry."
- J.N. /
Google /
Sep 26, 2022
"Going to a new dentist can be anxiety producing but my experience at Dr Barry's office was superb.  I don't have dental insurance.  I shared what my annual costs had been at my prior dentist's office that had closed.  They have an annual package that can be purchased which includes the usual x-rays, exam, two cleanings plus plus.    the cost was within 20.00 of prior care.  I found everyone to be very professional. Dr Barry did a thorough review of my history and current dental health status.  He didn't try selling me extras nor give me a 2 page list of dental care needs as I'd been given by several HMO docs in past.  Thank you also to Vanessa, Karen, Debbie and Kristyn for coordinating my care.  I'll be certain to share on our local Nextdoor where I first learned of your practice. Dr. Kathy Happy New patient"
- K.J. /
Yelp /
Apr 07, 2022
"I love Dr. Barry! He's always very happy to see you. The facility is  very clean and modern. It makes you feel more confident that you are  being taken care of while you are there. I never had to wait very long  in the waiting area which is also nice. I had a crown and a few cavities  that he took care of without pain!My only issue is that he isn't covered by my current health insurance plan :("
- K.B. /
Yelp /
Jan 12, 2022
"I had excellent treatment from Dr. McDonald today. The whole office was attentive and welcoming. I'm grateful for the positive experience."
- M.C. /
Google /
Nov 19, 2021
"Best humans all the way around this office! Kind, friendly, and cheerful. I' alway feel so welcome when I arrive and Dr Berry is the best dentist anyone can ask for!!!"
- M.R. /
Google /
Nov 19, 2021
Previous
Next
Ideal candidates are men and women who suffer from loud snoring and desire some relief. Snoring can be caused by a number of issues. These can include:
Sleep apnea – a breathing obstruction where breathing is temporarily halted and causes the sleeper to wake up throughout the night to resume normal breathing.
Age – middle-aged and older patients tend to snore more since the throat narrows and the throat's muscle tone decreases.
Weight – overweight people have more fatty tissue and poor muscle tone in the throat, which contributes to snoring.
Heredity – some patients inherit traits that increase the incidence of snoring, such as narrower airway passages, a narrow throat, and more.
Sinus and nasal problems – when the airways are blocked or the nose is stuffy, snoring is more likely to occur.
Substances – drinking alcohol, smoking, and taking certain medications can cause a higher incidence of snoring.
Snoring can be greatly helped with the use of the Silent Nite sl device. This guard helps keep the airways open and brings the tongue and/or lower jaw forward while sleeping for better breathing and less snoring. Dr. Barry will create a mold of your mouth to provide a custom fit that is comfortable and functional. Our practice also offers treatment for those who suffer from sleep apnea. During your private consult, be sure to talk to Dr. Barry about all your questions and concerns so he can go over your treatment options.
Keeping the air moist in the bedroom with a humidifier can add needed moisture to aid in easier breathing. Avoiding drinking alcohol before bed can also help reduce snoring, as well as quitting smoking, which can aggravate airways. Maintaining a healthy weight, including exercise, is another effective option. In addition, establishing a regular sleeping pattern can help with snoring.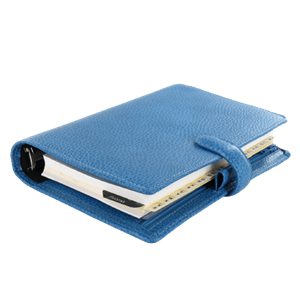 Who wants to snore? Nobody does. And your partner definitely doesn't want to hear it. To restore sleep, your relationship, and your peace of mind, come into our Del Mar office to learn more about our snoring treatment options. We want to stop your snoring and get you back to restful sleep. Call our front desk today to schedule a consultation.
Related Procedures