To keep yourself healthy, you should try to avoid dental issues by getting them diagnosed before they develop into painful conditions. These problems can be identified during a dental examination for yourself and your whole family. While the mouth is examined superficially in your bi-annual cleaning, a dental examination consists of a more thorough analysis. Dental examinations at Ron Barry, D.M.D. assess your total and oral health by looking for tooth decay, signs of oral cancer, and other diseases. General and cosmetic dentist Dr. Ron Barry will determine your need for procedures and look for problems with your bite and jaw. Digital images can be used for a better view of the hidden problems in your teeth, jawbone, and gums. If you live near Del Mar, CA, make an appointment for a dental examination at Ron Barry, D.M.D.
Dental Exam Reviews
"Gone here for years and have had great pain free dental treatment."
- D.M. /
Google /
Jun 21, 2018
"Excellent professional dental treatment! My dentist of many years was retiring and I needed to find a new dentist. It was not easy. I tried several in my area before discovering Dr. Barry.Dr Barry and his staff provide a perfect experience from start to finish. His hygienists also provide excellent cleanings. They don't waste time, provide detailed information about status, explain necessary treatment, and provide painless, expert service. My cleanings, bondings, and a crown - all perfect!"
- E.S. /
Healthgrades /
Oct 11, 2016
"I had not been to a dentist in quite a few years. I was very impressed with all of the undated dental equipment in Dr. McDonald's office. The new equipment made getting x-rays a lot easier than I have ever had in the past. I received a very thorough examination. It was a very low key experience. Dr. McDonald identified some work that needed to be performed. He showed me the results of the x-rays and explained the work that needed to be performed in terms I could understand. He stated that, considering how long I had been away from a dentists office, I was in pretty good shape. He recommended certain things that needed to be done sooner than later, and other things that he would monitor for potential future procedures. I know that some dentists just try to "drill, fill, and bill", so this was very comforting. Dr. McDonald's staff was also very knowledgeable and provided me up front pricing for all of the recommended work."
- L.L. /
Google /
Oct 03, 2021
Previous
Next
Best Candidates for Dental Exam
Del Mar, CA residents of every age should get an annual examination. Some of the most common issues, such as periodontal disease (the top reason for tooth loss), may not have signs you can see. If issues are noticed early, you will have more treatment options and a better chance at a full recovery.
The ADA (American Dental Association) suggests that babies visit a dentist before they turn one. Dr. Barry can talk about common concerns, including teething, using pacifiers, and baby bottle tooth decay. Our team at Ron Barry, D.M.D. can talk to you about ways to clean and care for your baby's oral health so they develop good habits early in life. Dental examinations are also vital for older children as their teeth, gums, and jaw develop.
Your appointment will begin with an initial assessment of your teeth, gums, tongue, throat, inside your cheeks, roof of your mouth, and other checkpoints. This includes checking for symptoms of oral cancer. Dr. Barry or a member of his team may take digital images and check for abnormal gum tissue. Dr. Barry will evaluate your neck, head, and jaw, including the bite and temporomandibular joints (TMJ). He will then discuss any issues discovered and your treatment options. Dr. Barry will go over any other concerns you may have, prescriptions and supplements you are taking, and if they might affect your dental health by causing tooth decay or dry mouth. Lastly, he will check any restorations you have, such as crowns and dentures, to assess the wear and fit.
How soon you need to return will be based on the results of your exam. If Dr. Barry doesn't find any concerns, then you can follow a regular dental health regimen with flossing and brushing every day, plus yearly dental examinations and professional cleanings at Ron Barry, D.M.D. If Dr. Barry does find a concern that needs treatment, procedures can be reviewed and planned.
Since a dental exam is essential to your oral health, it's frequently covered by insurance. We can contact your insurance to calculate your coverage and any personal expenses. If you don't have insurance, Ron Barry, D.M.D. takes several payments, including medical financing. Dr. Barry can work with you to help you afford good dental health.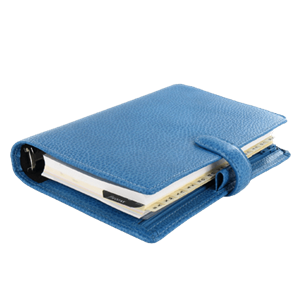 Keeping your mouth healthy means you can't go to the dentist only when something is wrong. You need to seek preventive care. This may save your mouth from problems, plus a lot of money and time. Yearly dental exams can also help you to minimize concerns by treating them in the early stages. We try very hard to make dental visits a pleasant experience for all patients so it's easier to keep yourself healthy. Contact our team in Del Mar, CA to schedule your dental exam.
Related Procedures