Classified somewhere between a dental filling and a full crown, inlays and onlays can restore a damaged tooth. Used on the back teeth, an inlay covers the indented middle of a tooth and onlays cover the tooth's upper, rounded edges. Like dental crowns and fillings, onlays and inlays can be created with several materials — composite resin, porcelain, and metal. General and cosmetic dentist Dr. Ron Barry can help Del Mar, CA patients understand the difference between tooth-colored fillings, crowns, onlays, and inlays before they make the right decision about treating their teeth at Ron Barry, D.M.D. Call our office to schedule a private consult today. We look forward to helping you restore optimal oral health for a gorgeous smile.
Reviews
"I had not been to a dentist in quite a few years. I was very impressed with all of the undated dental equipment in Dr. McDonald's office. The new equipment made getting x-rays a lot easier than I have ever had in the past. I received a very thorough examination. It was a very low key experience. Dr. McDonald identified some work that needed to be performed. He showed me the results of the x-rays and explained the work that needed to be performed in terms I could understand. He stated that, considering how long I had been away from a dentists office, I was in pretty good shape. He recommended certain things that needed to be done sooner than later, and other things that he would monitor for potential future procedures. I know that some dentists just try to "drill, fill, and bill", so this was very comforting. Dr. McDonald's staff was also very knowledgeable and provided me up front pricing for all of the recommended work."
- L.L. /
Google /
Oct 03, 2021
"I love Dr. Ron Barry and everyone working in the office. I went there for a cleaning and initial evaluation. I have had some bad experiences with dentists in the past so I am hesitant to trust new ones. I 150% trust Ron and his team. They are all so kind, wonderful and helpful. During the initial evaluation Dr. Barry, not someone else, thoroughly reviewed with me all the x-rays and 3D graphing (super cool) of my teeth mouth and jaw. So I could see exactly what he was seeing as he explained everything. This made the experience really comforting and allowed me to ask questions as we went through everything. I had lots of questions and Ron was super happy to answer anything I asked. It was a great learning experience and made you feel very comfortable. When he gets the tools in your mouth his assistant is wonderful and right there the whole time. They are extremely cognizant of the patient and ensuring you are comfortable. The work is also amazing, I have a chipped front tooth and they capped it without a problem, and it looks fantastic and feels great. I had to return to fix a little problem with the cap 5 months after they did it. Ron took care of it in 5 min and sent me on my way without charging anything. I would recommend anyone who might not like the dentist to try out Dr Barry!"
- B.S. /
Google /
Sep 30, 2021
"Everyone in the office is friendly, competent and efficient. Dr MacDonald does fantastic work and makes sure you are comfortable every step of the way."
- M.M. /
Google /
Sep 17, 2021
"Unexpectedly broke a tooth and needed to find a local dentist who could take me in ASAP. A friend recommended Dr. Barry, and so I called their office to make an emergency appointment. The office staff were amazing. I had an appointment within minutes. I arrived to find a beautiful office, with a smiling face to greet me by name at the counter. I didn't even have a chance to sit down before going into the exam room. I found myself surrounded by an incredible array of the latest technology and a dental assistant (Vanessa) who made sure that I was comfortable and getting the best possible care. Dr. Barry came in very shortly and worked his magic on my broken tooth. At the end of my short visit (2.5 hrs), I walked out with a brand new crown which was better than my old tooth. In short, I think I died and went to dental heaven. There was no pain, anxiety, waiting or stress of any kind. I went home and had a good meal, with my new and improved tooth put to good use. Thank you for what you did for me yesterday, and I am delighted to have found the best dentist in the world right here in Del Mar!"
- S.A. /
Google /
Sep 02, 2021
"Nice office. Communicative Dr. friendly staff."
- D.U. /
Google /
Sep 02, 2021
Previous
Next
An onlay or inlay is a fantastic option when you have a chipped tooth or a large cavity that's too big to get filled but does not require the entire protection of a crown. At your dental exam, Dr. Barry can examine your x-rays to determine the ideal procedure for your needs. If an onlay or inlay is chosen, he will explain the available materials that will best meet your requirements. You may even talk about whether you'd like a direct restoration (an onlay or inlay created in our office using CEREC technology while you wait) versus an indirect restoration created in a dental lab.
After applying numbing cream or local anesthesia to your gums, Dr. Barry will begin by cleaning out regions of decay. Other techniques of sedation may be used in case you experience stress or a powerful gag reflex. When the enamel is cleaned, impressions will be produced from your tooth. If you're getting a restoration made in a lab, a temporary cover will be set until it is prepared. As soon as your onlay or inlay is ready, Dr. Barry will carefully set and then bond it on your tooth. He will polish the borders or adjust the fit so that your tooth is suitably coated and feels right.
If just local anesthesia is used, you will be able to leave following your appointment and get back to your regular activities. You might experience mild discomfort, swelling, or sensitivity for several days once your onlay or inlay is placed. Please call Ron Barry, D.M.D. in the event you experience any issues following your treatment. Your onlay or inlay needs to be taken care of like your own teeth using daily flossing and brushing. You need to schedule yearly dental examinations and cleanings at Ron Barry, D.M.D. so Dr. Barry can evaluate the wear and health of the onlay or inlay. With good maintenance, it should last for several years before repairing or replacing.
Onlays and inlays are a common procedure for dental cavities and other problems so it's generally paid in part by insurance. We can talk to your insurer to review your particular policy prior to figuring out your personal expenses. Dr. Barry can personalize your procedure with restoration materials to match your budget and needs. In your consultative appointment, Dr. Barry will discuss price quotes and payments we take, such as low-cost medical financing.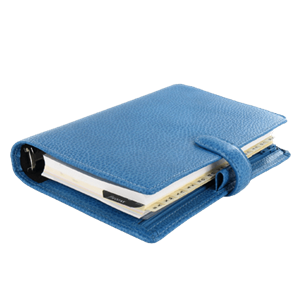 Regardless of whether you choose an onlay or inlay, metal or ceramic, indirect or direct, it is important to take care of a damaged or decayed tooth before it turns into a debilitating and costly issue. Find out more about onlays and inlays to renew your mouth by making an appointment at Ron Barry, D.M.D. in Del Mar, CA. Dr. Barry and his team can help revive your oral health using the very best remedy for your requirements.
Related Procedures